Collective Action! is a performance game that invites you to work together with other participants to perform creative, collective actions that respond to climate change issues. Start by using your phone to explore the Collective Action! mobile website, create a unique avatar, join a team, and prepare to perform! For every action you perform over the course of the night, you'll earn a point for yourself and your team, which you can track on the website's game leaderboard.
Collective Action! draws inspiration from the expansive history of non-competitive group games ranging from the New Games Foundation to fluxus experiments and performances, and earth day activities. Explore: how can your actions as an individual have a larger impact when they are performed in collaboration with others?
Originally presented at Northern Spark 2017 with the support of Northern Lights.mn and The McKnight Foundation.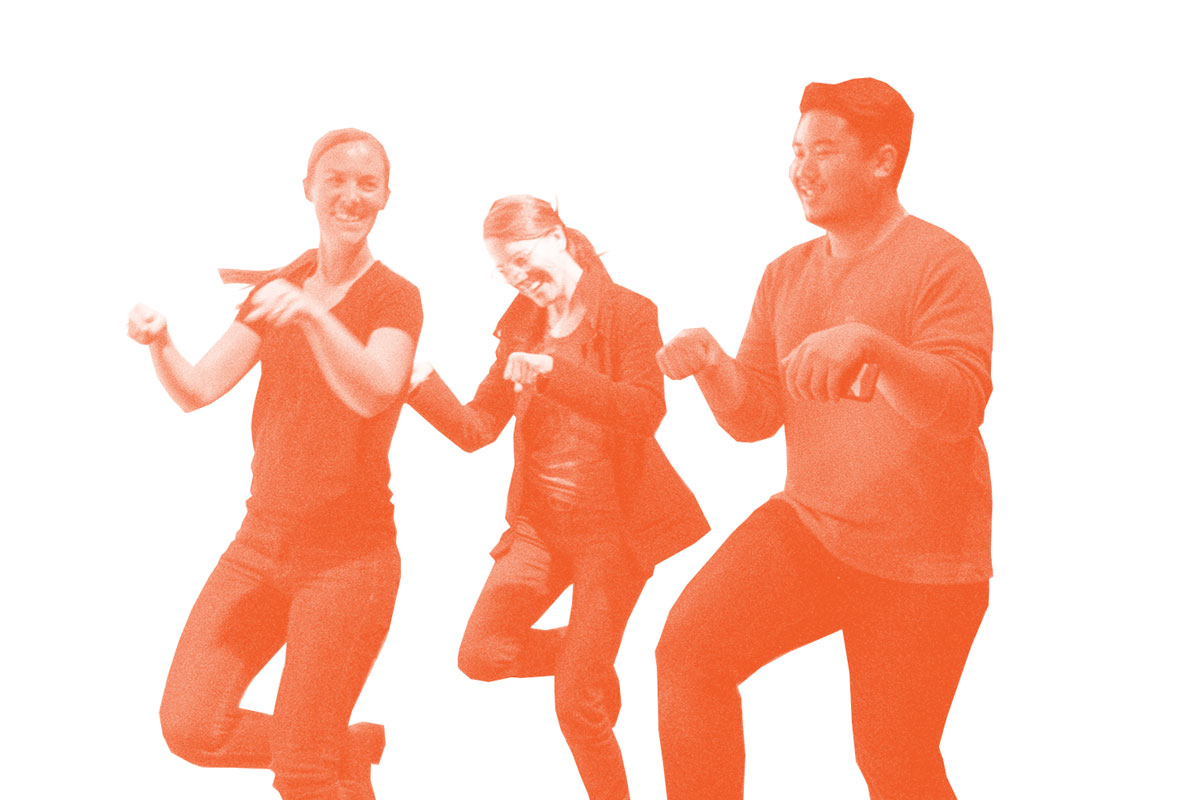 Sara Fowler is a Colorado-raised, Minneapolis-based human specializing in graphic design and illustration. She previously worked in-house for the Aspen Art Museum and the Walker Art Center, and is an MCAD graduate (BFA '12). She was recently honored to receive Print Magazine's 2015 Regional Design Annual award, Best in Far West for exhibition catalogue design.
Ben Moren is a Minneapolis based media artist working at the intersection of filmmaking, performance, and creative coding. He is an Assistant Professor at the Minneapolis College of Art and Design teaching in the Media Arts department and the Web+Multimedia Environments major.
Tyler Stefanich uses installations, performances, and software-based systems to explore issues related to history, memory and identity. Currently he lives and works in Los Angeles, California, as manager of the UCLA Game Lab, a creative research center that combines art and technology.